Have you ever wondered what goes into designing a logo? Maybe you've noticed controversies when major companies go through a rebrand or maybe you've considered starting up a side business you might need a logo for. Although logos may end up looking fairly simple, there is actually a LOT of behind the scenes research, strategy, and trial and error.
As I first started working with Kacie (owner of Ivory Layers Cakery), we went over a logo design consultation questionnaire that I customize and use for each of my clients. We discussed her target audience, competitors, and brand values, and created a vision for where her new brand look should go.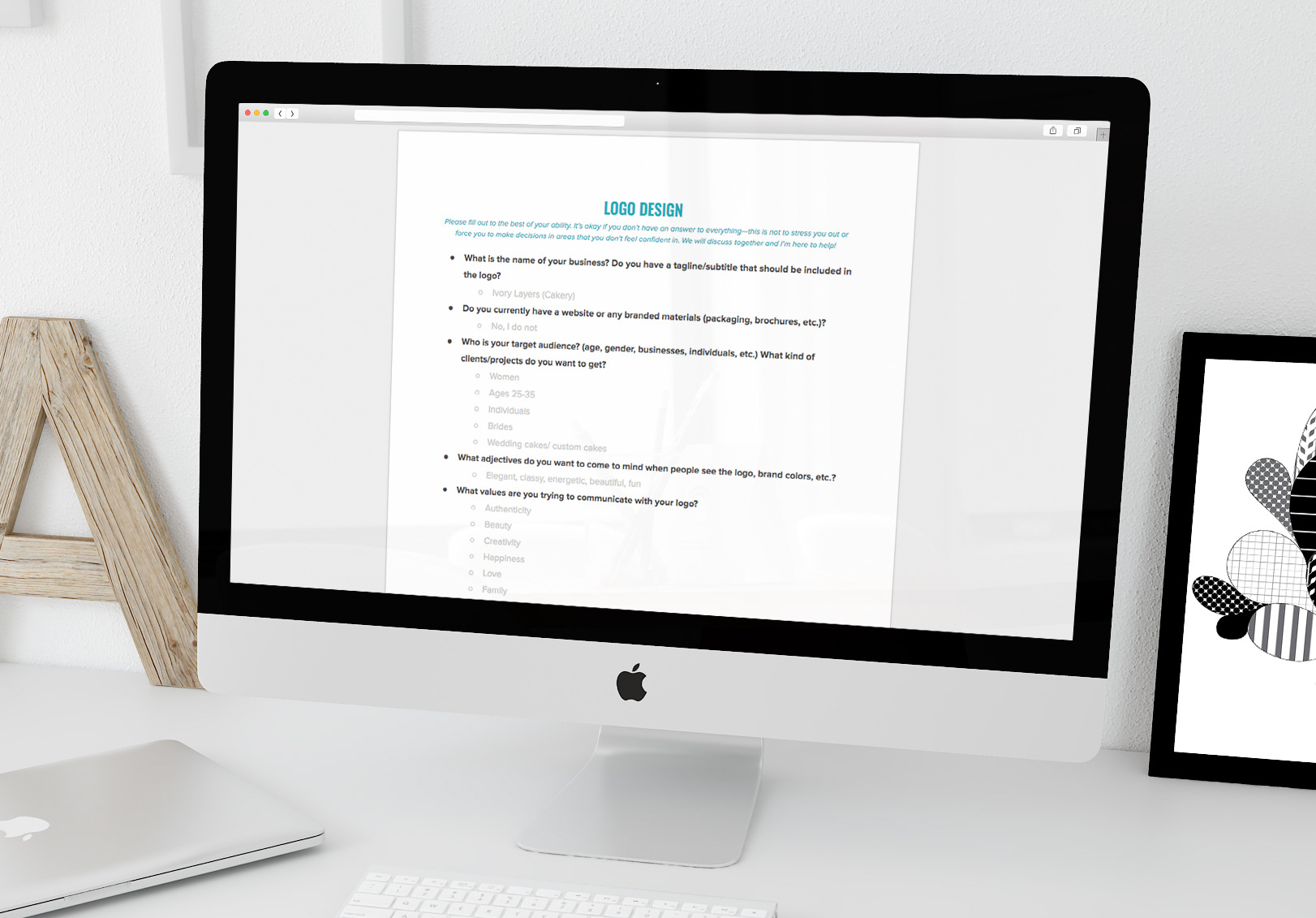 After the consultation session and additional time spent on research and inspiration, I went into sketching. I always like to start out sketching by hand before I move to refining and experimenting digitally. This process is so important to get a lot of ideas out quickly without the limitations of software.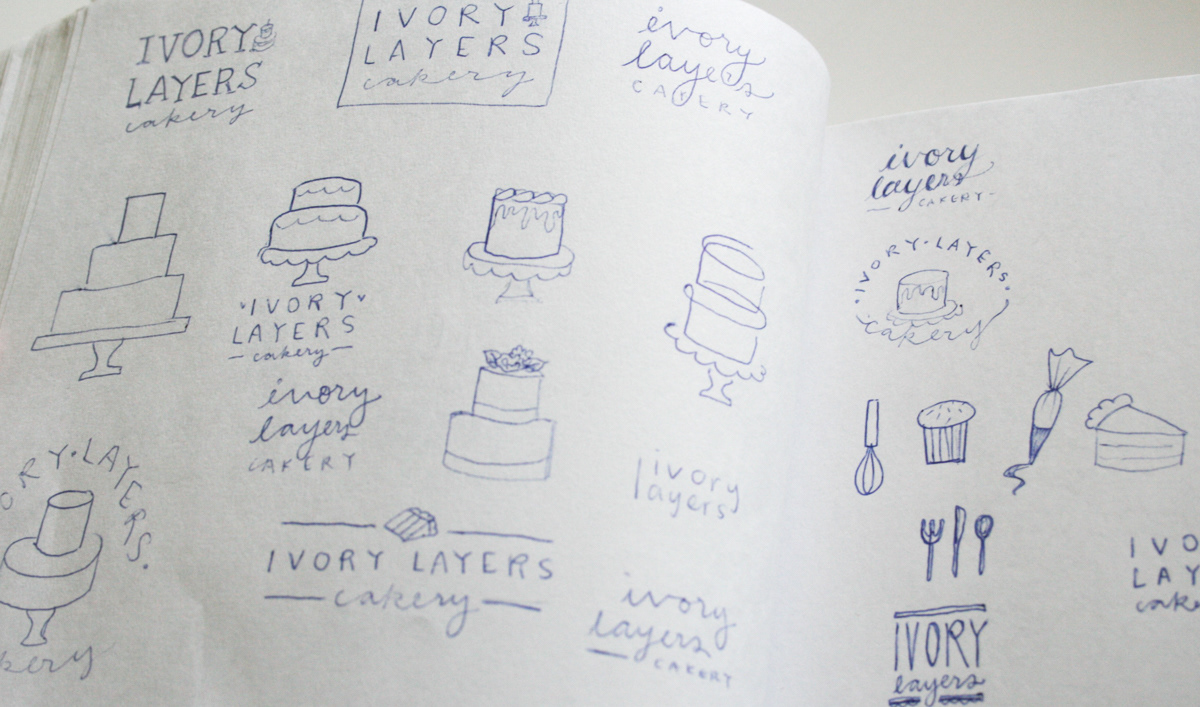 After hours of mocking up these sketches digitally and refining them into workable options, I presented them to a sampling of people in the target audience demographic to get reactions and feedback. I did this by sending out a carefully written survey to see which logo options people felt inclined to trust, and which ones they felt were in line with the brand values and emotions we were trying to portray.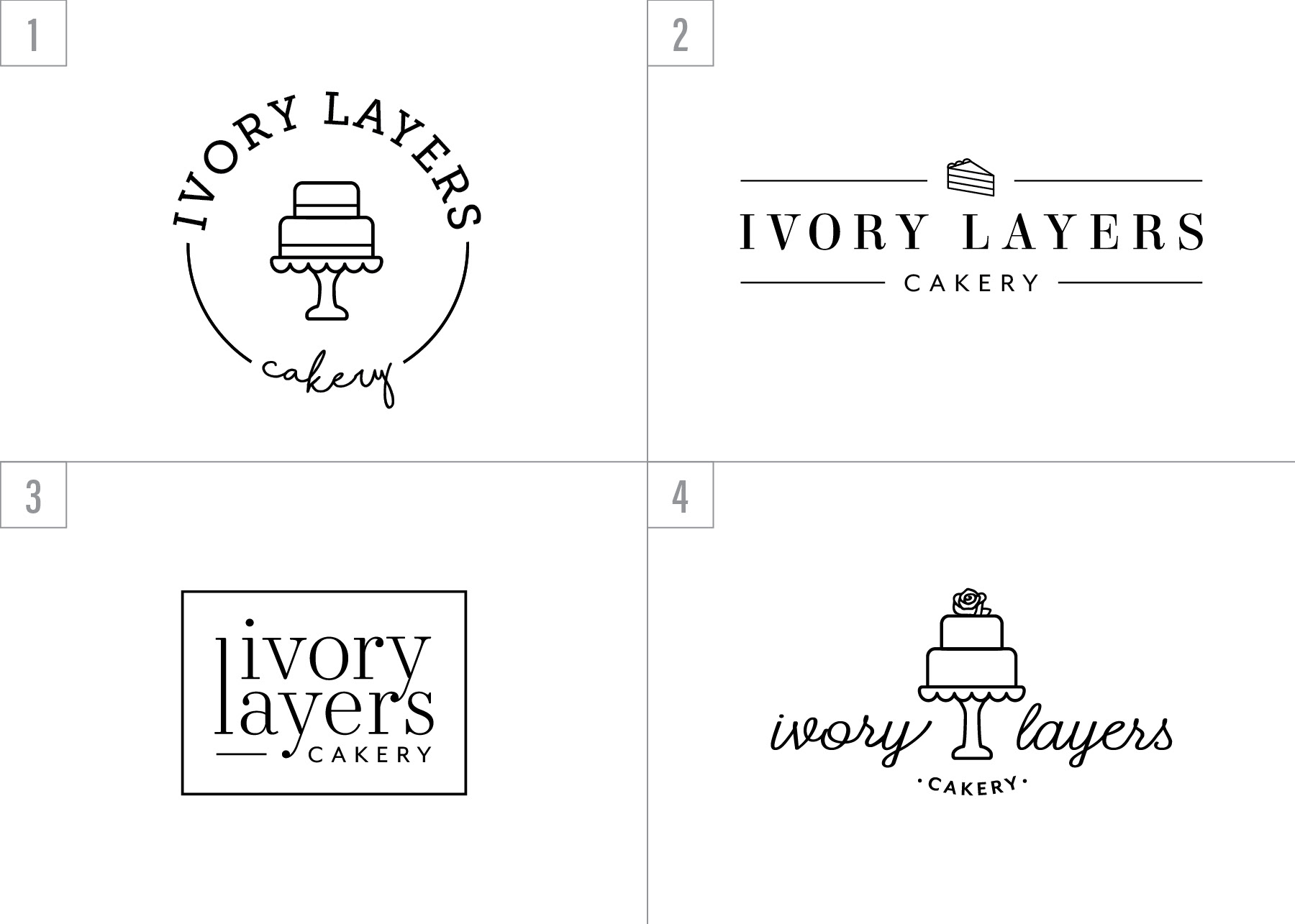 After analyzing the survey results and discussing them with the client, we decided on a direction and refined and tweaked until we landed on the final logo below!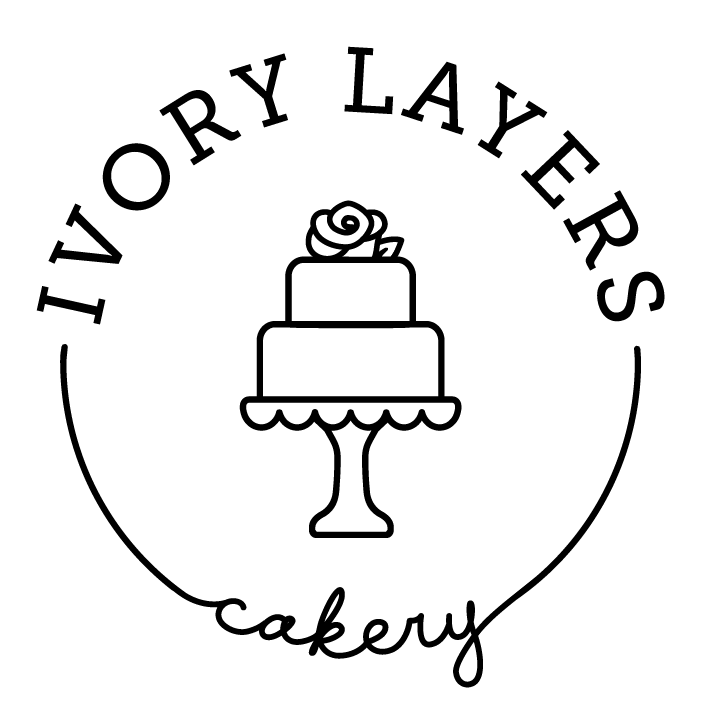 As the designer, I made decisions along the way to end up meeting the client's goals for the rebrand. Here are just a few of those intentional decisions: (1) Using a similar stroke width for all of the lines in the logo to create a cohesive look, (2) Choosing typefaces that give the logo an approachable but sophisticated look, and (3) Using the colors ivory, black, and blush to portray elegance and class!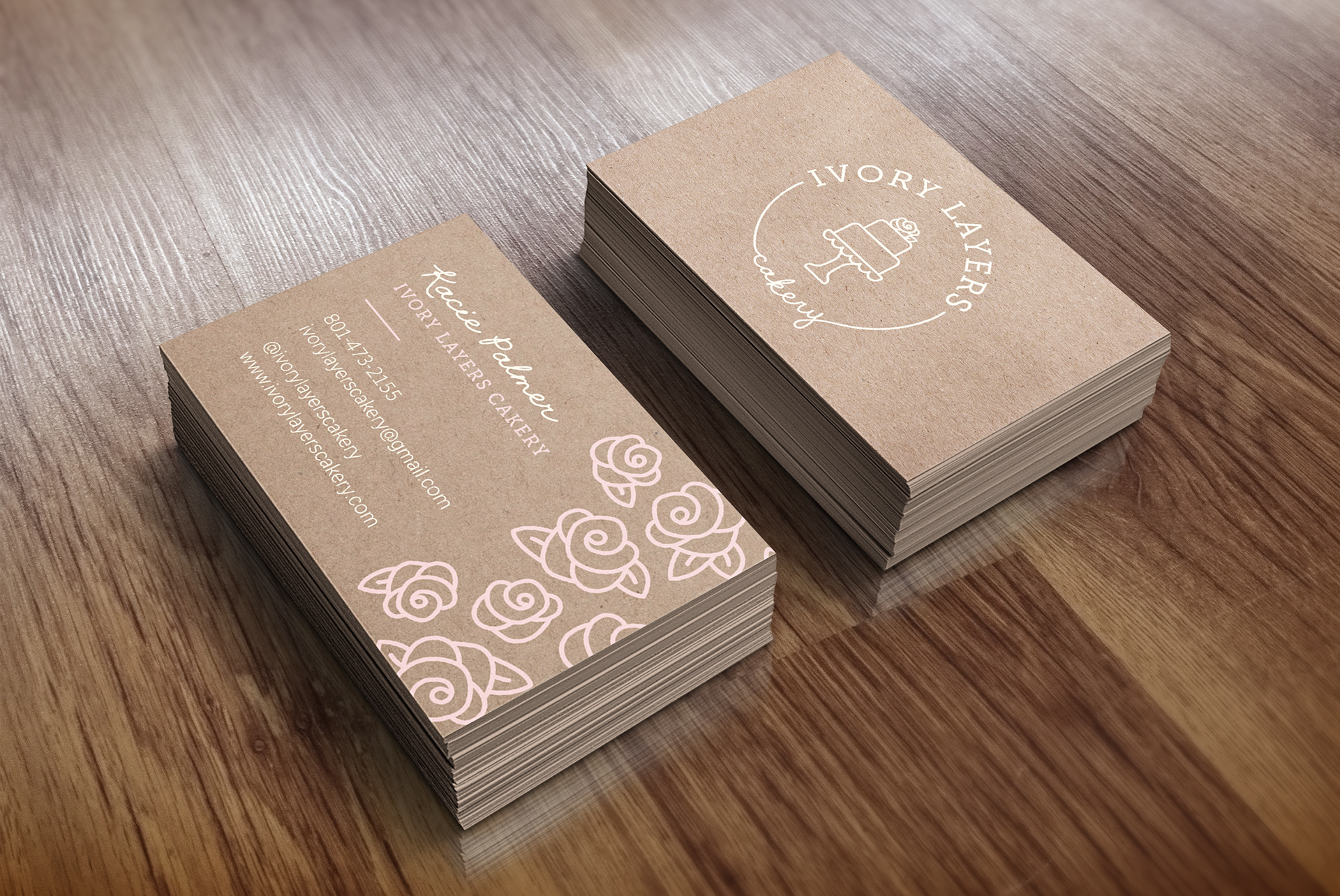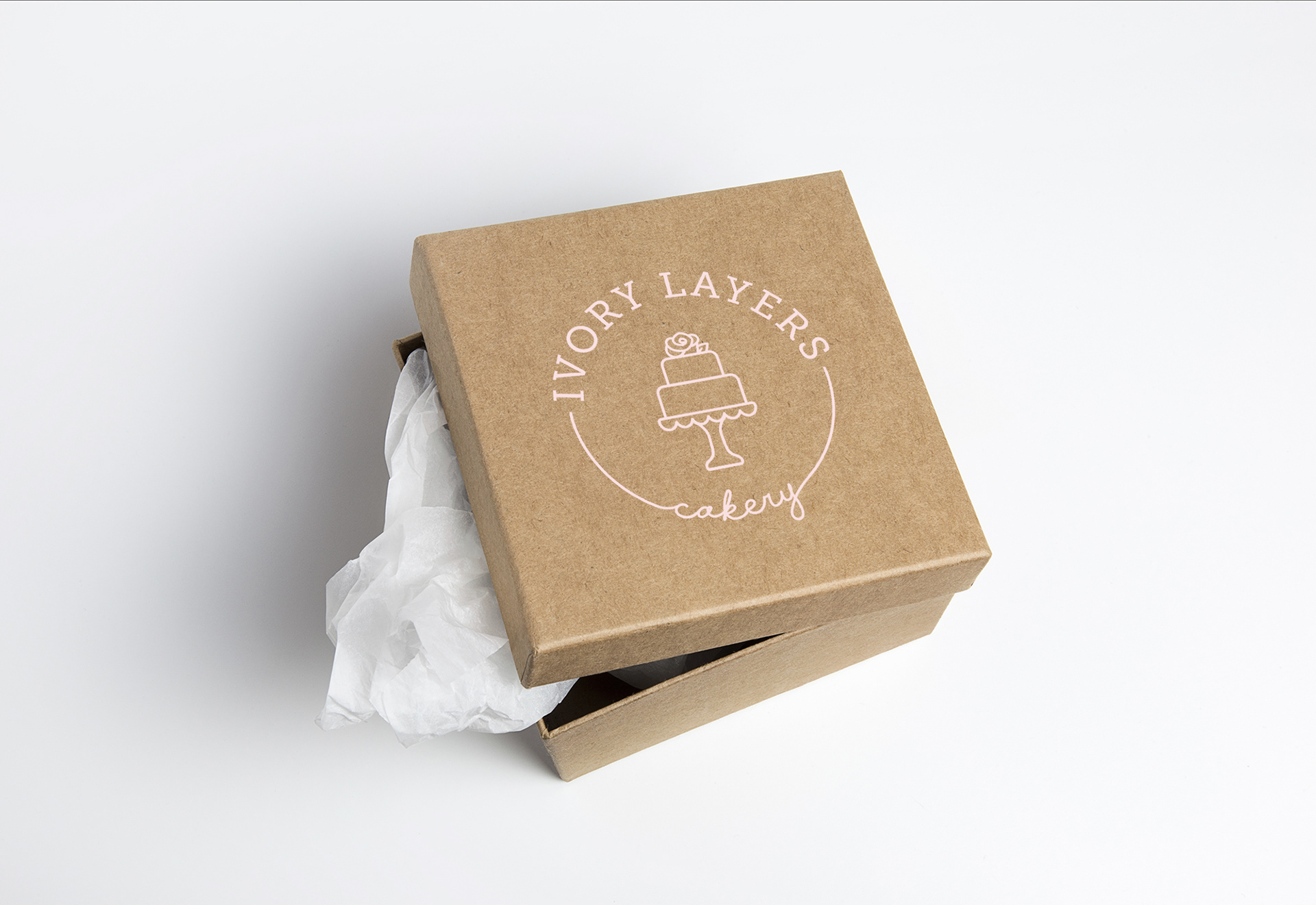 Curious what a rebrand could do for you or your business?